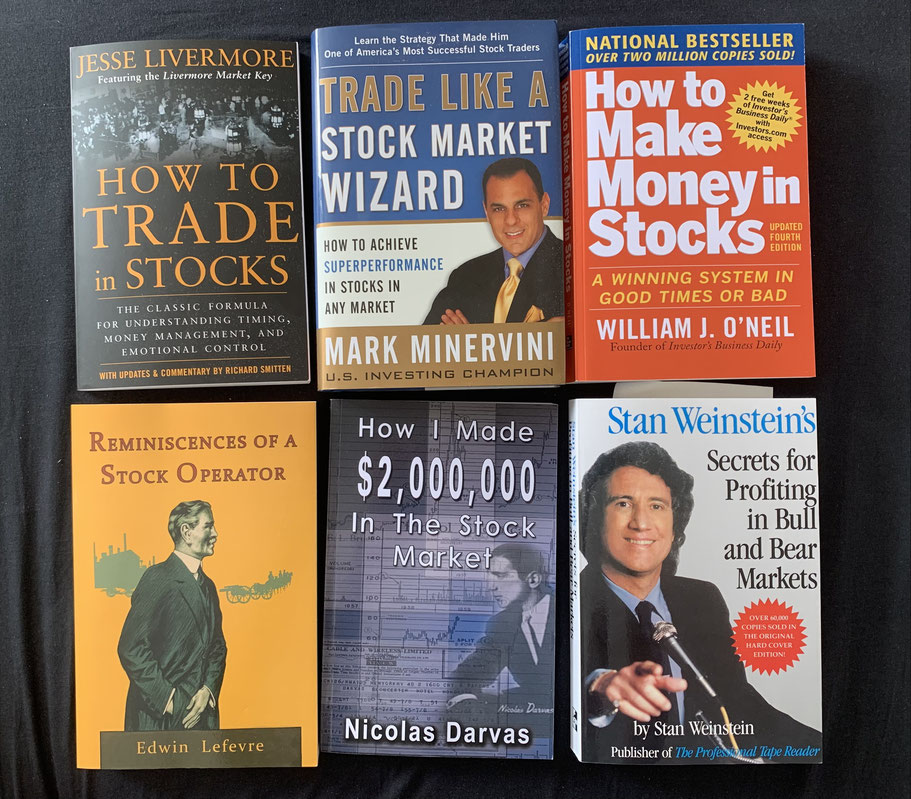 На всеки начинаещ инвеститор бих препоръчал ето тези шест книги. Не са много, но ще ви дадат много добра основа. По някаква случайност, успях да ги прочета в най-добрият ред според мен.  Няма да ви казвам какъв е той, защото смятам че това работи за мен, но не е универсално правило. Има една от тях обаче, която смятам за основополагаща, и това е историята на Джеси Ливърмор. За мен, той е най-великият инвеститор на всички времена. Той е открил и казал всичко за пазара. Върху неговия опит стъпват всички. За съжаление, личният му живот е изпълнен с доста минорни нотки и приключва със самоубийство, причина за което не са инвестициите. 
Някой ден може би ще напиша кратки резюмета към всяка една книга и ще извадя поне по един цитат, от подчертаните от мен, дотогава се задоволете с тези, от бащата на трейдинга :
1. "Remember that stocks are never too high for you to begin buying or too low to begin selling."
2. "Never average losses."
3. "Markets are never wrong, but opinions often are."
4. "As long as a stock is acting right, and the market is right, do not be in a hurry to take profits." "Big money is made in the stock market by being on the right side of the major moves. I don't believe in swimming against the tide."
Jesse Lauriston Livermore                                                                  
Може би в последния цитат ще разпознаете прочутата фраза на Бъфет:
"Only when the tide goes out do you discover who's been swimming naked."